Are you wondering if the popular 10-step Korean skincare routine suits Americans? As a skincare expert, I can tell you it can be.
This article will explore how Koreans and Americans have similar skincare needs and why their routines differ. We'll also examine what changes could be made to accommodate Americans' unique needs when following the 10-step Korean skincare ritual.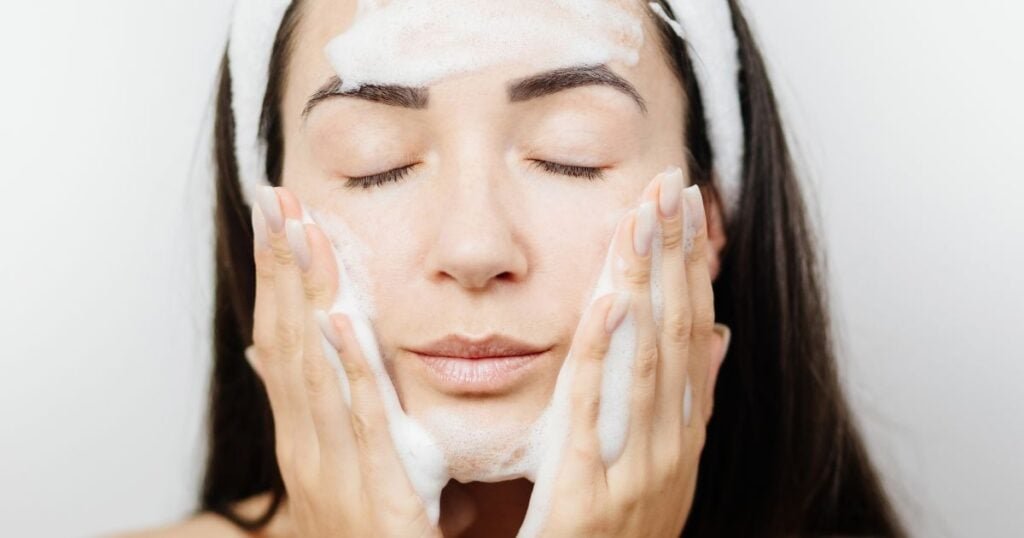 The 10-step Korean skincare routine has gained popularity in recent years partly due to its comprehensive skincare approach. This intensive regimen includes cleansing, exfoliating, toning, moisturizing, eye cream application, and more!
It may seem daunting, but with some simple modifications tailored specifically for American skin types, anyone can reap the benefits of this extensive system.
Overview Of The 10-Step Korean Skincare Routine
The 10-step Korean skincare routine is no longer a secret kept amongst the Asian beauty community. A staple in many people's skincare regimens, this multi-layered system for caring for your skin has revolutionized how we think about our daily regimen and look after our skin type.
From prepping to nourishing, exfoliating, and protecting, each Korean skincare process offers unique benefits, from hydrating toners that help lock moisture into the skin to cleansing balms that remove excess oil without stripping away natural oils.
With so many high-quality products available today such as sheet masks, essences, and serums – it's easy to find something suitable for everyone's needs. The key is tailoring your routine according to your skin type and needs.
Oil-based Cleansing
Now that you have some basic understanding of the 10-Step Korean Skincare Routine, let's dive into one of the steps: oil-based cleansing.
Oil-based cleansers are essential to any skincare routine and can be incredibly beneficial for those who suffer from clogged pores, impurities, and other skin issues. These types-cleansers help break down makeup and debris on your face more efficiently than water alone. Not only do they remove excess dirt and oils, but their ingredients also help nourish and condition your skin while providing treatment against signs of aging.
Here are some key benefits of using an oil-based cleanser:
– They're gentle yet effective in removing stubborn makeup, dirt, and other impurities
– Help keep skin hydrated by sealing moisture in – Balance out dry spots without overly stripping or drying out the skin
– Provide anti-aging benefits when used regularly
Oil-based cleansers provide long-lasting results with regular use, so include them in your daily skincare regimen! If you want healthier-looking skin, this is a great way to start. Use cleansers like,
Banila Co Clean It Zero Original Cleansing Balm
Heimish All Clean Balm
Klairs Gentle Black Deep Cleansing Oil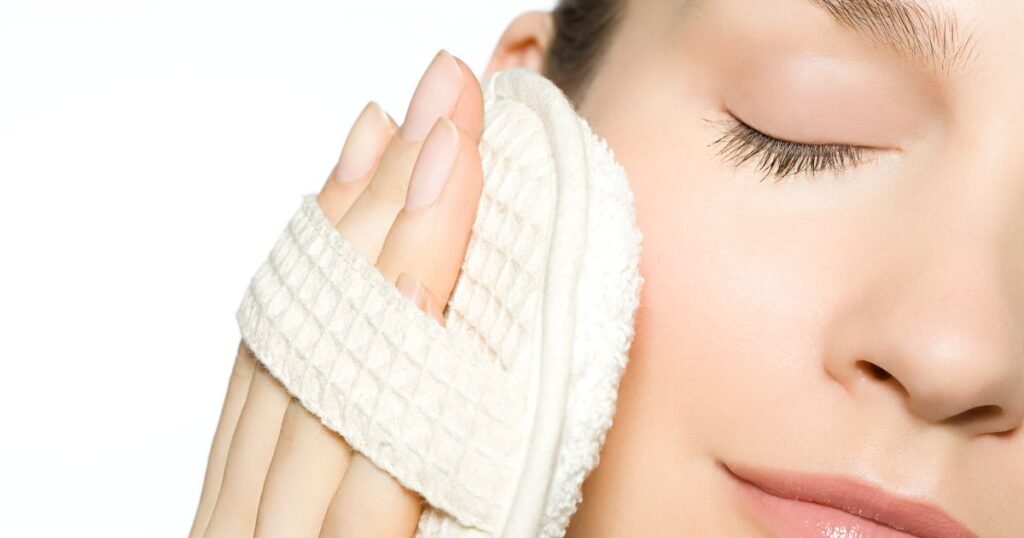 Foam-based Cleansing
It is often said that Korean skincare routines have been a revolutionary way to improve the look and feel of our skin. But are they suitable for all cultures around the world, including America?
Let's take a closer look at foam-based cleansing in particular and how it fits into Korean skincare routines to understand whether this type of regimen could work in America.
Foam-based cleansers are an integral part of any Korean skincare routine. This method involves using two types of cleansers: water-based and oil-based. A water-based cleanser should be used first to remove makeup, dirt, sweat, and sebum from the surface layer of your skin without stripping away essential oils. Here are some recommended foam-based cleansers:
1. Innisfree Jeju Volcanic Pore Cleansing Foam
2. COSRX Low pH Good Morning Gel Cleanser
3. Laneige Multi Deep-Clean Cleanser
Double cleansing with these two sorts of cleansers can help you get rid of all impurities while keeping your natural oils intact. The second step is then applying an oil-based cleanser which has additional benefits that come along with it, like moisturizing agents, antioxidants, anti-inflammatory ingredients, etc., helping create a more balanced complexion over time.
This double cleanse approach allows Americans access to effective products tailored specifically to their needs – something we haven't had before! It doesn't matter if you're looking for gentle foaming action or deep cleaning power; there is sure to be something suitable within the wide range available under the umbrella of Korean skincare routines.
Exfoliating
Exfoliation is a prominent step in any skincare routine for Americans. It helps slog off dead skin cells and reveal a brighter, more even complexion. Exfoliating can come in two forms: physical or chemical.
A physical exfoliator typically comes as a scrub and uses active ingredients like sugar granules or microbeads to manually remove dead skin cells from your face. Chemical exfoliators use acids such as glycolic, lactic, salicylic, malic, and tartaric acid to break down sebum (oil) and dissolve away dulling surface debris without damaging the delicate skin underneath.
Depending on your desired outcome and skin type, choosing between a physical or chemical exfoliator will be vital to achieving healthy-looking skin. When selecting an appropriate exfoliator, several factors need consideration.
For example:
• Skin Type:
• Oily/Acne-Prone: Use a product with low concentrations of natural or synthetic alpha hydroxy acids (AHAs). Glycolic acid works best here!
• Combination/Normal: Use gentle products like jojoba beads or oatmeal powder – great options!
• Dry/Sensitive: If you have sensitive skin, go for something very mild, like fruit enzymes, since they don't strip your skin of its natural oils.
• Level of Strength: Start with lower percentages of AHAs if this is your first time using one – then gradually increase until you find what works best for you!
Once you find the right exfoliant for your specific needs, make sure to only use it 1-2 times per week to not disrupt the balance of oil production and cause further irritation. With regular use along with other steps in your 10-step Korean skincare routine, you should start seeing results within weeks! Examples of some exfoliators are:
1. Neogen Bio Peel Gauze Peeling Wine
2. Skinfood Black Sugar Mask Wash Off
 3. Innisfree Jeju Volcanic Pore Scrub Foam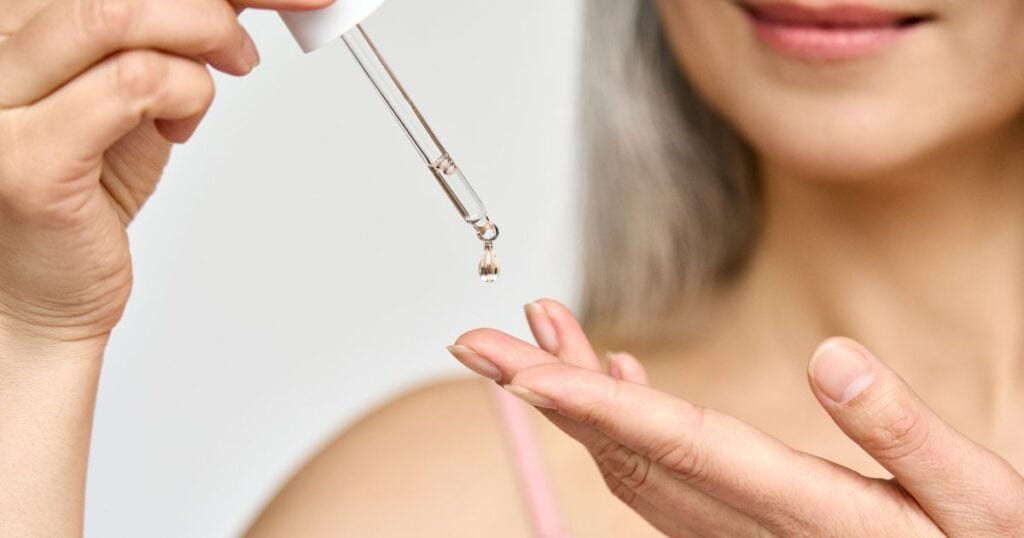 Toning
Toning is a crucial step in any skincare routine, and Korean toners are some of the best on the market.
Koreans have been perfecting their skincare regimens for centuries, so it's no surprise that they've become well-known for producing some of the most effective beauty products.
From gentle facial mists to deeply hydrating essences, there is something out there for everyone!
Korean brands are renowned for creating high-quality toners with natural ingredients that can help improve skin tone and texture.
With advanced technology and formulation techniques, these products often contain transformative properties such as antioxidants or anti-aging benefits, which helps enhance your complexion even further.
Many Korean toners also feature beneficial botanical extracts, which provide additional hydration while leaving your skin feeling soft and smooth. Most used toners are as follows:
1. COSRX AHA/BHA Clarifying Treatment Toner
2. Some By Mi AHA BHA PHA 30 Days Miracle Toner
3. Missha Time Revolution The First Treatment Essence Intensive Moist
Whether you're looking to reduce signs of aging or simply balance out your oil production levels, incorporating one of these fantastic Korean products into your daily regimen will undoubtedly give you incredible results.
Essences
Essences are a critical step in Korean skincare, and they can be highly beneficial for Americans with various skin concerns.
By incorporating hyaluronic acid-rich essences into their 10-step routine, individuals will be able to address their individual worries while nourishing their skin.
Essences work to provide deep hydration by increasing the water content of the surface layer of your skin, which helps restore its natural moisture balance. The best essences are:
1. Missha Time Revolution First Treatment Essence
2. SK-II Facial Treatment Essence
3. Cosrx Advanced Snail 96 Mucin Power Essence
Korean beauty products typically contain highly concentrated amounts of active ingredients that help reduce inflammation and irritation and minimize signs of aging like fine lines.
With regular use, an essence will help improve complexion clarity and promote smoother overall texture without drying out the skin's protective barrier.
Finding an essence that best fits your unique needs and preferences is vital to get the most from this essential step in your skincare regimen.
Serums
Now that you've become versed in the power of essences let's move on to serums. It's time to get close and personal with one of the most potent skincare products!
Serums are often considered a powerhouse regarding their ingredients: they can be packed with antioxidants, brightening agents, hydrating molecules, and more. Skin experts recommend utilizing them for added benefits like reducing wrinkles and hyperpigmentation or providing an extra boost-up. Essential serums for problem-free bright skins are:
1. Missha Time Revolution Night Repair Probio Ampoule
2. Laneige Water Bank Hydro Essence
3. Sulwhasoo First Care Activating Serum
If you're wondering which serum suits you, consider your primary concern and find something tailored to suit your needs. Vitamin C serum is always a favorite among many skincare enthusiasts due to its antioxidant properties; however, if your goal is hydration, opt for a hyaluronic acid product. Or why not try both? With so much variety available today, we suggest experimenting till you find what works best for you – after all, everyone has different skin types!
Here are three reasons why finding the perfect serum should be at the top of your skincare routine:
• Serums help lock in moisture and prevent dryness throughout the day.
• They provide additional protection against environmental stressors such as sun exposure and pollution.
• When used regularly, serums can give skin a healthy glow by targeting specific areas of concern.
Sheet Masks
Sheet masks are a vital part of the K-Beauty routine, and they offer a wide range of skin-loving ingredients that can benefit all types of skin.
Sheet masks contain active ingredients that help to moisturize, nourish and protect from environmental stressors. Nourishing sheet masks are famous as follows:
1. Innisfree My Real Squeeze Mask
2. TonyMoly I'm Real Sheet Mask
3. Mediheal Tea Tree Essential Blemish Control Sheet Mask
These sheet masks come in different variations, such as hydrogels, biocellulose, and cotton sheets – each containing unique benefits for various skin conditions.
In addition to hydrating your skin, K-Beauty sheet masks provide essential vitamins and minerals that help keep the complexion looking bright and healthy.
K-Beauty products have become increasingly popular among Americans due to their effectiveness in improving the overall appearance of one's skin.
Sheet masks are especially beneficial since they provide deep penetration into the layers of the epidermis while simultaneously providing intense hydration without leaving behind any residue or buildup on the skin's surface.
As with any skincare routine step, it is best to incorporate regular use of sheet masks into your regimen for maximum results.
Ultimately, incorporating sheet masks into your daily beauty routine can result in healthier-looking and feeling skin.
Eye Creams
Many Americans hesitate to incorporate a 10-step Korean skincare routine into their existing regimen because they worry it will be too time-consuming or overwhelming. However, the process may make more sense when you break down each step and its benefits.
Eye creams are often overlooked in skincare regimes but can be highly beneficial for reducing dark circles under your eyes and prepping the delicate skin around them for makeup application. The best eye creams for your stressed eyes are here:
1. Innisfree Jeju Orchid Eye Cream
2. Laneige Water Bank Eye Gel
3. Sulwhasoo Concentrated Ginseng Renewing Eye Cream
Make sure you select one lightweight, noncomedogenic, and free of the white cast – an essential factor if you have darker skin tones. When applying eye cream with a cotton pad, lightly pat it until fully absorbed rather than rubbing or dragging it across your face to prevent irritation.
Eye creams should always be applied after cleansing and moisturizing as part of any good skincare routine!
Moisturizing
After the delicate eye area, you want to focus on moisturizing your skin. This is really important if your skin is dry or sensitive.
A way to do this is to use an oil-based cleanser. These are made from natural oils that gently cleanse and hydrate the face without stripping away its essential moisture.
After cleansing, it's time for a light but nourishing moisturizer that can be used both morning and night. Look for ingredients like hyaluronic acid, aloe vera, jojoba oil, and shea butter which all help to lock in moisture while calming any irritation or redness. Here are our expert-suggested moisturizers:
1. Laneige Water Bank Moisture Cream
2. Innisfree Green Tea Seed Cream
3. Belif The True Cream Aqua Bomb
From there, drink plenty of water throughout the day – not only will it keep you hydrated, and it will encourage healthy cell renewal within the deeper layers of your skin.
Keeping up with a regular 10-step skincare routine should ensure you're giving yourself the best chance of achieving glowing, radiant skin!
Sunscreens
Regarding sunscreens, American skincare regimens should always include at least one sunscreen in the morning. Here are some best Korean sunscreens suggested by dermatologists:
1. Purito Centella Green Level Unscented Sunscreen
2. COSRX Aloe Soothing Sun Cream
3. Missha All Around Safe Block Essence Sun Milk SPF50+/PA+++
While there are many options available for those with oily skin, mineral-based physical exfoliators can help reduce oil production and provide protection from UV rays:
• Vitamin C-based products – these will not only protect your skin but also offer antioxidant benefits;
• Physical exfoliators – opt for a product specifically designed for oily or sensitive skin;
• Mineral Sunscreen – look for an oil-free, broad-spectrum SPF 30 or higher formula that provides maximum coverage.
Ultimately, no matter what sunscreen you choose, apply liberally before spending time outdoors and reapply throughout the day as needed.
Also, remember to wear protective clothing such as hats and sunglasses when venturing in bright sunlight.
Night Creams
As the sun sets, it's time to layer up with night creams to protect your skin from potential damage.
Charlotte Cho of Soko Glam recommends a 10-step K-beauty routine that includes multiple layers of protection against environmental pollutants and skin cancer—all while you sleep soundly!
Night creams are formulated using ingredients like ceramides, antioxidants, and peptides which work together to provide extreme hydration for your face.
These products help promote cell renewal overnight, improving overall complexion when you wake up. Some healing and calming night creams are:
1. Laneige Water Sleeping Mask
2. Sulwhasoo Concentrated Ginseng Renewing Cream EX
3. Missha Time Revolution Night Repair Probio Ampoule Cream
Night creams can also be used as spot treatments on areas where wrinkles or acne scars may appear more pronounced.
By regularly applying them before bedtime, these targeted areas will become softer and smoother over time.
To ensure optimal results, select a product that suits your specific skincare needs and apply liberally after cleansing before moisturizing.
And don't forget sunscreen during the day —it's just as important as any other step in a comprehensive skincare regimen!
Benefits Of The 10-Step Routine
The 10-step Korean skincare routine is highly suitable for Americans, as it offers many benefits.
Glycolic and lactic acids in alpha hydroxy acid (AHA) help provide a gentle exfoliation that purifies and refines pores. In contrast, tea tree oil helps to reduce inflammation and clear away bacteria.
Broad-spectrum sunscreen provides complete protection from UVA and UVB rays, preventing further damage to the skin caused by prolonged exposure to the sun's harmful rays.
In addition, a 10-step routine helps improve hydration levels and aids in balancing sebum production on the face.
This can be especially helpful if you suffer from an oily complexion or acne breakouts.
A consistent regime with this type of skincare ensures more outstanding results than singling out one step at a time – helping you achieve glowing and healthy-looking skin!
Is The 10-Step Routine Right For Americans?
Unsurprisingly, the 10-Step Korean Skincare routine has become a popular choice for Americans looking to keep their skin healthy and glowing. After all, who can resist the promise of perfect skin?
But is this daily regimen as beneficial for us as it is for Koreans?
The answer may be surprising: yes! The same basic steps used in the traditional Soko Glam 10-Step Korean Skincare Routine are just as useful for American skincare users. Our climate, environment, and lifestyle make some adjustments necessary—such as adding sun protection or switching up your cleanser—but ultimately you can still reap the many benefits of the classic 10-step method.
All you have to do is tailor it to suit your own needs!
Comparing Korean And American Skin
Korean skincare is quickly becoming popular in the U.S. due to its focus on practical, natural ingredients and a holistic approach to skincare.
The 10-step Korean skincare routine takes pampering one's complexion to another level. It combines various products, including cleansers, exfoliators, toners, serums, masks, eye creams, and moisturizers, for an all-encompassing regimen that could replace your current American skincare routine.
Korean beauty products are known for their unique formulations and high-performance results — they can help reduce wrinkles, prevent breakouts, and produce glowing skin with long-term use.
But it's essential to understand how each K-beauty step works if you want maximum benefits from the 10-step Korean skincare routine. You must carefully select quality ingredients and be mindful of how often you should use specific products to get optimal results without irritating or overloading your face with too much product.
Understanding Korean and American approaches to skincare is critical when deciding whether the 10-step Korean skincare routine will work best for you. With proper knowledge of both methods and the right combination of quality K-Beauty products suited to your individual needs, you'll soon reap the rewards of healthy-looking skin!
Impact Of Climate On Skincare
When it comes to skincare, the climate can have a considerable impact.
Take Karen, for example, who lives in Florida and is searching for the perfect routine that suits her skin type and environment. She's found that traditional 10-step Korean skincare isn't ideal, given the hot, humid weather she experiences year-round.
The cleansers and heavy creams just don't cut it anymore, which means she's had to switch up her ingredients and find lighter treatments with sunscreen protection built right in.
Karen has happily discovered more suitable options that fit her lifestyle better, but this alone won't guarantee success – no matter where you live or what your products are made of.
Consistent use of quality skincare items tailored to suit each individual's needs is critical to achieving healthy, glowing skin!
Is The Ten Step Korean Skincare Routine Too Much?
The Ten-Step Korean Skincare Routine is becoming increasingly popular among Americans, but some question whether it's too much for a daily routine.
The answer depends on individual skin types and needs and the specific products used in each step of the routine.
At its core, the double cleansing method central to this skincare regimen can be highly beneficial.
It helps remove dirt and makeup from deep within the pores while keeping natural oils intact. Additionally, many of the ingredients found in K-beauty products are designed with nourishing and hydrating properties that help keep our skin looking healthy.
Skin experts suggest layering serums and creams to maximize their benefits; however, there may not be any additional benefit beyond two layers for most people.
Determining how many steps work best for you requires trial and error – find what feels comfortable and fits your lifestyle!
Is It Right For You?
Americans – with their oilier skin and tendency to be acne-prone, always seem desperate for the perfect skincare solutions.
But is 10-step Korean skincare really right for them?
Well…it depends on your individual needs!
While it's true that 10 steps may sound a bit intimidating at first, these routines are actually tailored more towards combination or oily skin types.
Consistent use allows Americans to achieve glass-like facial radiance while helping keep blemishes away.
That being said, if you have very dry or sensitive skin, this regimen isn't ideal; instead, it might worsen matters.
So take time to assess your needs before committing yourself to any specific routine.
Who Should Avoid The Korean Skincare Routine?
When it comes to the 10-step Korean skincare routine, certain people should avoid it. Those with sensitive and dry skin can find that this intensive regimen may be too much for their delicate complexion. It's also important to note that some of the products used in K-beauty routines contain synthetic fragrances or essential oils, which can irritate those with allergies or sensitivities.
In addition:
1. Cotton rounds are a standard part of the routine, but they can lead to micro-tears on the face if not used carefully;
2. Western brands may use harsh ingredients like alcohol and sulfates, so make sure you read labels before buying anything;
3. If your goal is hydration rather than treating acne or other concerns, then look into lighter steps and more skin-loving ingredients;
4. Many times westerners have difficulty finding enough time in their day to adhere to an extra-long skincare routine such as these ten steps each night, so ultimately this could be why someone would choose to stay away from this type of regimen.
If any of these points apply to you, seek alternative methods that fit better into your lifestyle while still giving your skin what it needs!
Is Forever Young Possible With The Korean Skincare Routine?
Having discussed when the right time to start a K-beauty routine is, it's time to consider whether or not this type of skin care can make you look forever young.
The answer is yes! This regimen consists of 10 essential steps using effective products and concentrated blends explicitly designed to nourish the skin while removing dead cells.
That way, your skin will stay hydrated and look more youthful. The key here is consistency; if you follow each step in this skincare regime regularly, you should notice an improvement in your complexion after just a few weeks.
Combining exfoliation and moisturizing helps improve circulation for healthy-looking skin all day. Applying these active ingredients directly to the face allows them to penetrate deeper into your pores for maximum results.
All in all, sticking with this Korean beauty routine will surely make you feel confident in no time!
Conclusion
The 10-step Korean skincare routine is a comprehensive regimen designed to provide maximum hydration and nourishment for the skin.
However, some regime aspects may not be suitable for American skin types.
For instance, Americans with sensitive or oily skin should consider skipping the oil-based cleanser as they can clog their pores and cause breakouts.
Additionally, many American women prefer lighter creams, such as gel moisturizers, over heavier night creams which can make their faces feel greasy after sleep.
Overall, while the 10-step Korean skincare routine offers many benefits, including improved hydration and nutrition to the skin, its suitability depends on individual preferences and needs.
For example, my friend Sarah, who has combination skin, found success in modifying her routine by incorporating lighter products like aloe vera gels instead of heavy creams – something she would have never considered before trying this new approach!
In conclusion, if you're looking for an effective way to improve your complexion, give the 10-step Korean skincare routine a try – but remember to tailor it according to your specific needs and preferences to get the best results possible!