Taking care of highlighted hair can be tricky. The sun, heat, and products can all take their toll on delicate strands. But with the right techniques and products, you can keep your hair looking healthy and vibrant! This article will discuss how to keep your highlighted hair looking its best.
Do you want to add a special something to your hairstyle? Highlighting is a great way to give your look an extra charisma boost. From subtle tones to bold streaks, highlights can add depth and dimension to any 'do. But it's important to know how to properly care for highlighted hair to retain its vibrancy and health.
No matter what shade you choose for your highlights, there are some basic rules for keeping them looking great. Read on for our tips on maintaining beautifully highlighted hair – so you can show off those gorgeous locks all year round!
Pre-Coloring Considerations
Before coloring your hair, it is important to consider the type of color, cut, and highlights you want and whether or not a trip to the hair salon is necessary. To get the best results for your desired look, make sure you research the types of colors available for highlighting. Additionally, ensuring that your hair and scalp are healthy before dyeing is important.
Use a heat protectant spray before visiting a hair salon to protect your hair and scalp from heat damage caused by the coloring process. This will help keep your hair and scalp moisturized while protecting them from any potential damage caused by harsh chemicals in the dye. Lastly, be aware of how long you have been growing out your hair; if it has been longer than usual, be sure to trim off split ends before they worsen, as this can affect how well the color sticks to your strands. Considering these considerations, you will be ready for a successful coloring experience.
Washing And Drying Tips
Once you've colored your hair, it's important to take the proper steps to ensure your highlights remain vibrant and healthy. Wash your highlighted hair with a gentle shampoo, preferably one specifically designed for color-treated hair. You can use purple shampoos every few washes to keep any brassiness at bay.
Try not to use hot tools too often when drying your hair, as they can cause color fade. Instead, let it air-dry naturally or blow-dry on a low setting and finish with a leave-in conditioner. Finally, when washing or rinsing out the conditioner, always use cold water, as this helps seal the cuticle and lock in color.
Color Depositing Products
Once you've gotten blonde highlights, taking extra care of your hair is important. To maintain the color, use a deep conditioning treatment once a week. This will help lock in the moisture and nourish the hair. A leave-in treatment is also a good idea to add extra hydration and protection from heat or styling tools.
Color-depositing products are great for color-treated hair, specifically blonde highlights. These products help deposit temporary color into the strands and can be done every few weeks. It's an easy way to keep your highlighted hair looking fresh without getting constant touch-ups at the salon. They come in many shades, so you can choose whatever tone matches you best!
Hair Masks And Conditioners
The transition from color-depositing products to hair masks and conditioners is like a smooth river flowing into a lake. Hair masks and conditioning products are essential for taking care of highlighted hair. A hydrating hair mask acts like a protective barrier, sealing the cuticle layer of each strand with nourishing ingredients. The mask also helps to lock in moisture, preserving the vibrancy of the highlights.
Conditioning products like leave-in conditioners should be used after washing to replenish lost hydration. This will help protect the hair from environmental stressors, like heat styling and UV rays. Protective styling techniques can also shield your highlighted tresses from damage.
Treating your highlighted hair well with hydrating masks and conditioning products ensures that it remains healthy and vibrant for longer.
Blonde Shampoo And Coloring Conditioner
Highlighted hair should be taken care of differently than regular hair. Blonde shampoos are specially formulated to help bring out the highlights and keep your hair looking fresh. Blue shampoos can help keep blonde hair from looking brassy, while the color-safe dry shampoo is perfect for preserving your style without stripping away the color. You should also use a shampoo specifically designed for colored hair, as sulfate-free shampoos are gentler on your color-treated tresses. To finish off, use a color-protecting conditioner tailored to your needs to nourish and protect your hair from fading and breakage. This will give you shiny, healthy locks all year round.
You should also take extra care when styling highlighted hair, as heat and chemicals can easily damage it. Opt for a thermal protection spray and use a lower setting whenever possible. Steer clear of harsh products such as bleaches or relaxers, as they can strip away the highlights and leave you with dull, damaged locks. By following these guidelines for taking care of highlighted hair, you'll be able to maintain its luster and shine for longer periods of time.
Dry Shampoo And Leave-In Conditioner
Now that your hair is blonde, it's time to maintain healthy, highlighted hair. Dry shampoo and leave-in conditioner are essential for keeping your color vibrant. Dry shampoo helps absorb excess oils from the scalp and leaves hair feeling clean and refreshed. Use a few squirts of dry shampoo anytime between washes to keep your locks looking fresh. Leave-in conditioner adds moisture and provides extra protection against heat styling and UV damage. Look for a leave-in conditioner specifically formulated for color-treated hair to help lock in your hue while nourishing strands.
A good hair care routine also involves using heat protectants when styling with hot tools like flat irons or curling wands. Heat protectants shield the cuticles, preventing breakage and keeping color looking vibrant for longer. Deep conditioning treatments should be done once a week to help replenish lost moisture, repair any damaged cuticles, and keep hair looking healthy overall. Using all these products together helps promote healthy, highlighted hair that will stay vibrant for months!
Protection From Chlorine And Salt Water
Highlighted hair is like precious porcelain and must be handled with care. You must take special precautions when swimming in salt water or chlorinated pools to protect your hair from harm. UV protection is key to keeping the highlights looking vibrant and healthy. Protect your hair with a swimming cap or scarf covering the head and shoulders when swimming. Avoid letting your hair come into contact with chlorine or salt water as much as possible since this can cause breakage and dryness.
Special products such as shampoos and conditioners formulated for color-treated hair can help maintain its health and vibrancy. Additionally, taking vitamin supplements such as biotin helps strengthen the strands of highlighted hair from within. This will make them less prone to damage from external factors such as sun exposure or chemicals from pool water. These tips are essential for keeping your highlighted hair healthy and beautiful all summer!
Trimming To Maintain Colour
The best way to protect your highlights from chlorine and salt water is with the right products, but trimming your hair regularly can also be beneficial. Hair colorists recommend scheduling a haircut every six weeks to keep your highlights looking their best. This helps prevent over-coloring and keeps the ends of your hair from splitting or fraying. It also ensures that you don't have any uneven lines of color if you've applied multiple hues to your hair.
In addition to regular trims, avoid using hot tools like hair dryers and curling irons on your highlighted strands as much as possible. When you do use them, always use a heat-protecting product first. Additionally, use sulfate-free shampoos and conditioners when washing and conditioning highlighted hair. Use nourishing treatments like masks and oils once a week to keep it hydrated and healthy. When following these tips, you can ensure that your highlights stay vibrant for longer periods.
Simple Hair Care Tips For Highlighted Hair
Have you ever wondered how to keep your highlighted hair healthy and vibrant? To keep your hair looking its best, follow some simple hair care tips.
First, spray or cream with thermal protection before styling when using heat tools on your hair. This will help protect your color from fading due to the heat. Additionally, look for products that contain UV protection. This will help shield your locks from the sun's damaging rays and retain the intensity of your highlights. If you're feeling extra cautious about protecting your color, try a leave-in conditioner with UV filters or a hat when outdoors.
When coloring or re-highlighting, it's important to stick with the same shade family on the color wheel as the one you currently have to maintain consistent color coverage. Also, remember that when dyeing or highlighting hair at home, opt for products specifically made for colored hair. These will provide extra protection and help preserve the integrity of your color-treated locks.
Wet Hair Combing Considerations
When combing through wet hair, it's important to use gentle strokes, as highlighted hair is more vulnerable to breakage. Egg yolks are a great way to naturally help strengthen and protect highlighted hair strands. Mix one egg yolk with water, massage it into the scalp, and then rinse with cold water. Another tip is to use a microfiber towel when drying your hair.
This type of towel helps reduce friction on the strands, reducing the chance of breakage. Finally, be sure to use shampoo and conditioner specifically made for colored or highlighted hair when washing; these products have less dye and more proteins, which help nourish hair with highlights. Avoid using additional hair dye, as this can further damage your already highlighted locks.
Nutrients For Optimal Health
It's almost like the hair is a garden, and the nutrients you provide are water and fertilizer that will help it flourish. Just like a garden needs nourishment, so does your highlighted hair. Eating lean meats, fruits, and vegetables can help ensure your hair gets all the vitamins and minerals it needs for optimal health. Vitamin C helps to protect hair from damage, while an essential B vitamin helps strengthen strands. Protein treatments can also help restore the natural texture and keep color looking vibrant for longer.
Ensuring you give your highlighted hair the proper nutrients will make all the difference in keeping it healthy and beautiful. Eating right, drinking plenty of water, and using protein-rich masks or treatments on your locks can achieve gorgeous highlights. Investing in regular trims can also help keep split ends at bay while keeping color vibrant between salon visits. With some TLC, you'll be flaunting fabulous highlighted hair in no time!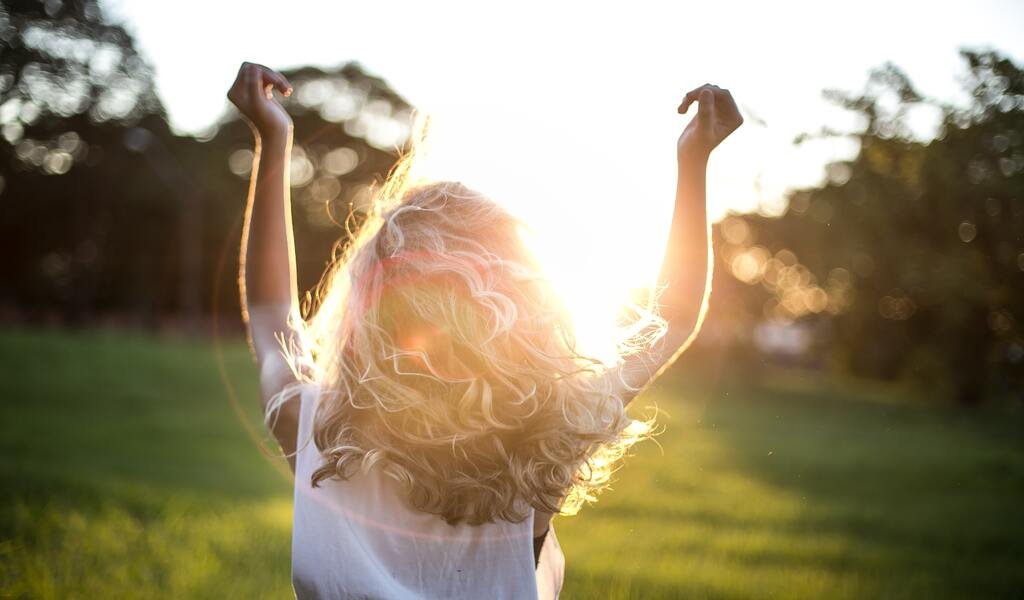 Damage Prevention From Heat And Chemicals
It's important to take care when styling hair that has been highlighted, dyed, or chemically treated. Hot water can cause damage and dryness to your hair, so it's best to use lukewarm water. The heat from blow dryers and curling irons should also be avoided as much as possible. Here are some tips for taking care of highlighted hair:
Use sulfate-free shampoos and conditioners.
Limit hot water and heat styling products when washing your hair.
Avoid using too many chemical treatments, such as bleaching and perming.
Use a heat protectant spray before using heat styling tools on your hair.
Deep condition your hair once a week to help keep it hydrated and healthy.
These tips are simple but effective in helping you maintain the health of your highlighted hair. It's important to take the time to properly care for dyed or chemically treated hair, as this will help keep it looking vibrant and shiny for longer periods!
Gentle Handling Of Highlighted Hair
Highlighted hair requires special care to keep it looking healthy and vibrant. To maintain the health of your colored hair, try to handle it as gently as possible. Avoid pulling or tugging on strands, as this can damage the hair shafts, leading to breakage. Furthermore, pay attention to how you are styling your highlighted hair – opt for a lower heat setting when blow-drying or using any heated styling tools. This will help prevent damage from occurring.
Another important factor to consider is exposure to direct sunlight. Make sure you wear a hat or scarf when spending long periods of time outdoors, especially during peak sun hours. Sunlight can cause the color in your highlighted hair to fade over time and may even dry out the strands, reducing their ability to retain moisture and promoting split ends and other forms of damaged hair. Protecting your highlighted hair from harsh elements like direct sunlight can ensure that it stays healthy and promotes optimal growth.
Professional Care Maintenance
One would think that highlighting hair would require less maintenance than other hair types, but nothing could be further from the truth. Instead, it requires extra care and attention to maintain its healthy look. Here are a few tips on how to take proper care of your highlighted hair:
Use heat styling tools at moderate temperatures and never exceed 350°F (177°C).
Avoid harsh chemicals like sulfates, ammonia, or alcohol-based products.
Treat your hair with a hot oil treatment at least once monthly to help nourish and protect it from breakage and dryness.
Make sure to incorporate a strong keratin-based shampoo and conditioner into your hair care routine to help keep your highlights looking vibrant and healthy.
By following these simple steps, you can ensure that your highlighted locks will stay beautiful for years! Not only will this help to maintain the quality of your hair, but it will also save you money on expensive salon treatments in the long run.
Immediate AfterCare For Highlights
After highlighting your hair, you need to pay extra attention to care for it. You should avoid washing your hair for 48 hours after color treatment to let the color settle in. When you do wash your hair, use a shampoo and conditioner specifically designed for colored hair, and make sure to rinse thoroughly. Protecting your hair from the sun is also important; using a hat or scarf when outside is recommended.
When drying your hair, try not to heat style it, as this can cause damage and fade the highlights faster. If you can't air dry, use a low-heat setting on the blow dryer and apply a heat protectant beforehand. Additionally, be mindful of how often you go blonde or change your hair color, as strong keratin treatments can weaken strands over time.
Take all necessary precautions to ensure your highlights look vibrant and healthy for as long as possible!
Conclusion
In conclusion, caring for highlighted hair requires more effort than non-highlighted hair. When I look after my highlighted hair, I need to take special considerations before coloring, be gentle when washing and drying, use color-depositing products, treat my hair with masks and conditioners designed for my new color, and use protective measures with heat and chemicals.
I also need to keep up with regular professional care maintenance to maintain the vibrancy of my highlights. Additionally, immediate aftercare is essential to ensure that my highlights last as long as possible and remain healthy. This may seem like a lot of work, but it's worth it to ensure that my hair looks its best.
It's important to remember that beauty always comes at a cost – or so the adage goes. However, when caring for highlighted hair, the cost doesn't have to be too steep if you invest time into properly caring for it. With regular upkeep and a little TLC, you can keep your highlighted mane timelessly beautiful!